MILESTONES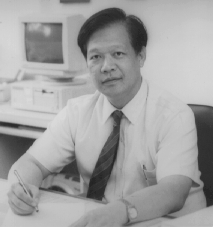 Prof. Tawatchai Tingsanchali of the Water Resources Engineering and Management Program, School of Civil Engineering, has been nominated and elected by the ASCE (the American Society of Civil Engineers) as 'Fellow of ASCE, the highest category of membership in this prestigious body. The world renown Society, founded in1852, has over 120,000 international members at the present.
Designation as an ASCE Fellow is one of the highest and most prestigious professional recognition that civil engineers can receive from their peers. The title recognizes an individual's important educational, research, teaching and other significant professional activities in civil engineering communities and societies, requiring of the recipient the knowledge and background gained from engineering training and experiences.
In bestowing the grade of Fellow in January 2000, ASCE President Delon Hampton stressed that the work of ASCE fellows fulfills a major civil engineering goal, that is, to serve as stewards of public infrastructure and guardian of public health and safety.
The School of Civil Engineering congratulates Prof. Tawatchai for his highest professional recognition by the American Society of Civil Engineers. This recognition reflects the high quality of SCE, particularly the Water Engineering and Management Program.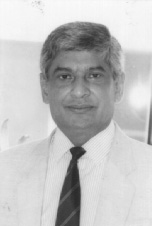 Prof. A.B. Sharma, Professor of Telecommunications Program, School of Advanced Technologies, has been recently elected as a Fellow of the Optical Society of America (OSA), a very prestigious society dedicated to optics and lightwave telecommunications technologies. The citation for the Fellowship reads: 'In recognition of leadership and innovation in lightwave systems, optical-fiber characterization, and development aid for the Asia-Pacific region through world-class graduate education'.
OSA has about 1000 Fellows in over 50 countries with about 50 Fellows in the Asian region including Australia and over 60 Fellows in Europe. Prof. Sharma is the first OSA Fellow in Thailand as well as in Finland, where he holds the Chair of Telecommunications Systems at Helsinki University of Technology. At AIT, under Prof. Sharma's direction and supervision, the optical and lightwave technology research has been very active, with a significant number of publications in prestigious international journals.
We congratulate Prof. Sharma for his distinguished career and for the honour bestowed upon him.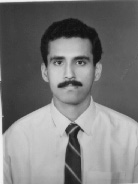 Mr. Mukesh Kumar Singh, (SOM '99), has been awarded the FUJITSU Asia Pacific Scholarship to pursue studies in the Inter Cultural Management Program (ICMP) at JAIMS, Hawaii, USA. The ICMP is a 4-month program that is conducted in collaboration with the University of Hawaii, USA. The spirit of this scholarship program is to teach young managers, working in the Asia-Pacific Region, American Business Principles, and also to promote co-operation and co-prosperity among countries in Asia and the Pacific.