WELCOME
The School of Environment, Resources and Development and the Integrated Tropical Coastal Zone Management (ITCZM) area of specialization, cordially welcome Dr. KATHE R. JENSEN from Denmark as an Associate Professor. She is seconded by Danida for 2 years, starting 15 February 2000.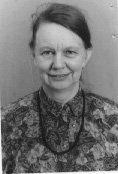 Dr. Jensen obtained her Ph.D in marine biology from Florida Institute of Technology in 1980 and D.Sc. from the University of Copenhagen in 1997. Prior to joining AIT, Dr. Jensen was an Associate Professor with the Zoological Museum, University of Copenhagen. She has extensive teaching and research experiences including supervision of post-graduate students.
Her office is Rm. 103, AFE Building, Tel. Ext. 5452.E-mail: jensen@ait.ac.th.
THE SCHOOL OF CIVIL ENGINEERING WELCOMES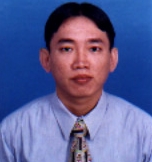 MR. HIONG SEN, SCE COMPUTER LABORATORY SUPERVISOR, since 25 January 2000, graduated from the M. Sc. Program in Computer Science in December 1999 and worked as a Computer Network Administrator, Systems Analyst and Database Administrator at the Graduate School of Management Informatics and Computer Science 'Budi Luhur' in Indonesia. He is in Rm. N208, Tel. Ext. 5792.


MR. ARTURO ROA, WEM LABORATORY SUPERVISOR, since l February 2000, is directly involved in all activities at the Hydraulics Laboratory. A WEM alumnus (CZEM '97), Mr. Roa was formerly connected with the Joint Venture - Bilfinger+Berger Bauaktiengesellschaft, CH Karnchang Public Company Limited as Geometry Control Engineer. He is in Rm. N106, Tel. Ext. 5566.

MS. NI NI LWIN, TEMPORARY SUPERVISOR OF THE ENGINEERING AND APPLIED GEOLOGY LABORATORY, since 13 January 2000, is an MS Geology graduate from Myanmar. She worked at CEC as a Program Assistant. She replaced Dr. Pham Huy Giao, who is currently on leave. She is in Rm. N142A, Tel. Ext. 5501.