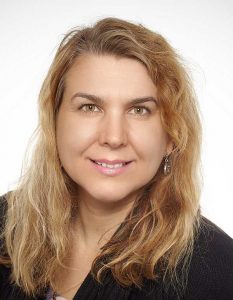 Dr. Sylvia Szabo has joined the Department of Development and Sustainability at AIT's School of Environment, Resources and Development (SERD) as an Assistant Professor.
Prior to AIT, she was working as a Nutrition Advocacy Advisor at Save the Children, United Kingdom. She has also served at the Global Fund to Fight AIDS, Tuberculosis and Malaria; as a Consultant for the Pakistan office of the Food and Agriculture Organization of the United Nations (FAO); and as a participant in the second edition of the EU-China Managers and Training programme based in Beijing.
A Polish citizen, Dr. Sylvia obtained her Ph.D. from the University of Southampton (UK) in 2014.; M.Sc. (Human Geography), London School of Economics and Political Science, UK (2011); M.Sc. (European Politics and Governance), London School of Economics and Political Science, United Kingdom (2005); and Maîtrise (Applied Foreign Languages: English and Russian), Sorbonne University, France (2004).
Her research interests include sustainable development in low and middle-income countries; especially population dynamics, nutrition and food security, and human-environment interactions in climate change hotspots.
Coordinates:
Room: E201 SERD Building
Tel: 5696
Email: sylviaszabo @ ait.ac.th