Deputy Minister for Academic Affairs of the Islamic Republic of Afghanistan, H.E. Mr. Abdul Tawab Balakarzai reminisced his days as a student at the Asian Institute of Technology (AIT), and complimented the multicultural, multinational, and multilingual ethos of the Institute.
Visiting AIT on 12 February 2018, the Minister was leading a six-member delegation of officials. "AIT is a second home to me, and I am always very happy to be here," he remarked. Mr. Balakarzai was a student in Water Engineering and Management (WEM) from 2008-2010, and after graduating, he joined the Kandahar University where he served as Vice Chancellor for Academic Affairs.  
The visiting Minister mentioned that since 2002, 169 universities and institutions of higher education had been established in Afghanistan. "The National Strategic Plan for higher education is now focussed on quality rather than quantity," he remarked. Mr. Balakarzai added that the creation of an independent body of Quality Assurance is a priority with the government. Another priority area is capacity building of faculty members, since close to half of the faculty members in Afghanistan are Bachelor-degree holders. "We are working on creating short-term programs for our faculty members, and the development of 11 professional development centers throughout the country," the Minister added. Other priority areas include the creation of a Higher Education Management Information System (HEMIS), development of research, and strengthening of student services. 
Welcoming the delegation, AIT President Prof. Worsak Kanok-Nukulchai stated that every since its establishment in 1959, AIT has been in the forefront of furthering the cause of development. Initially, AIT was home to scores of students from Taiwan, Vietnam and China, and this was followed by a large tranche of students from Myanmar. "Today, we are happy to welcome students from Afghanistan," he said. Prof. Worsak highlighted recent developments at AIT stating that academic administration has been restructured to create an integrated environment. Today, we have integrated departments rather the isolated silos, Prof. Worsak added.
The visiting delegation also held a technical discussion on various issues, and it will also deliberate with AIT Extension on Friday. They also met with students from Afghanistan, and visited Water Engineering and Management in the Department of Civil and Infrastructure Engineering at the School of Engineering and Technology.
The visiting delegation was led by Minister Balakarzai, and it included Mr. Noor Ahmad Darwish, Director, Higher Education Development Program (HEDP); Mr. Bahadur Hellali, Senior Education and Technology Manager; Mr. Yama Hashimi, Senior Universities Operations Manager; Mr. Zubair Seddiqi, Director Academic Programs; and Mr. Tariq Seddiqi, Director, Administration and Finance.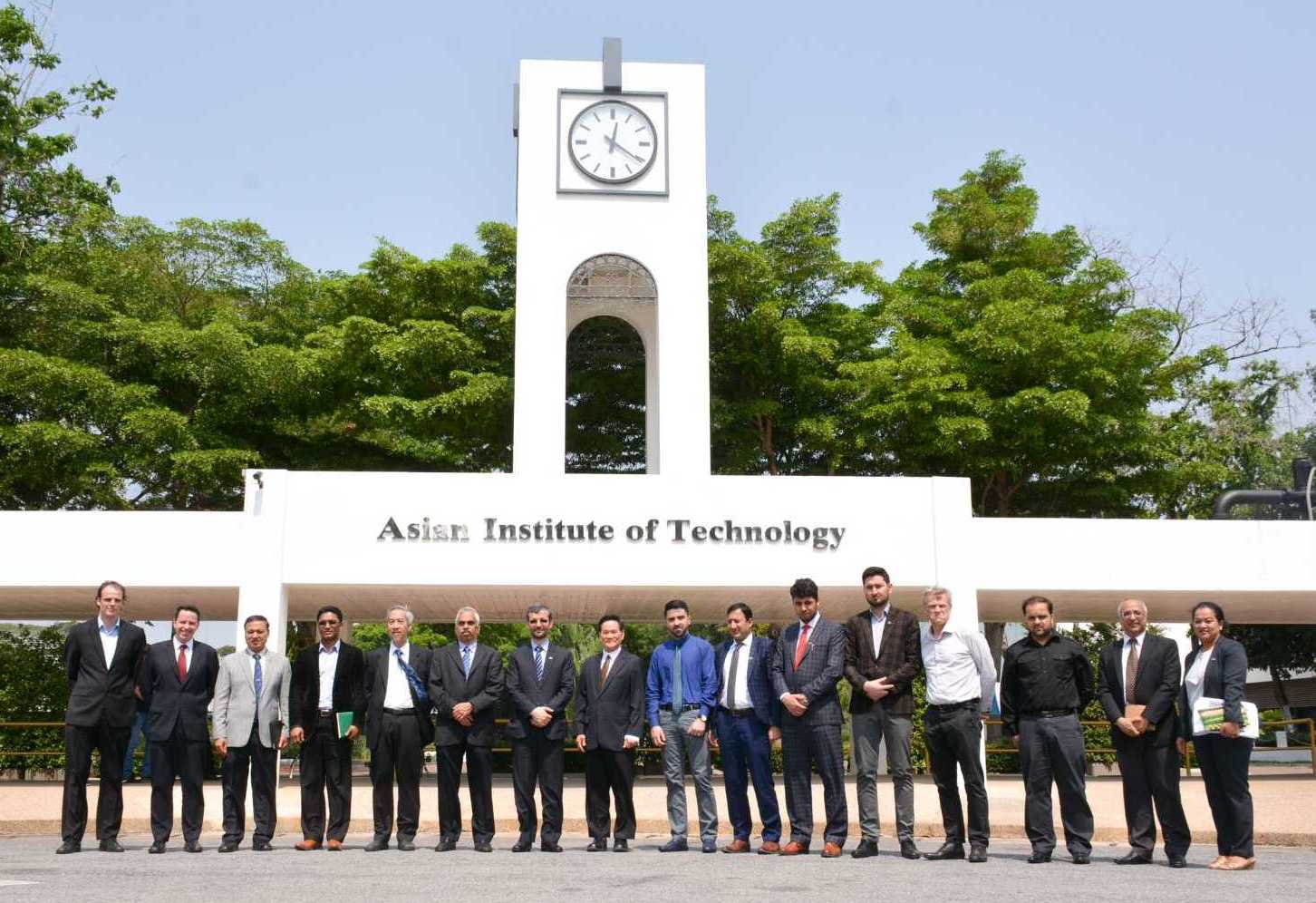 Related Links