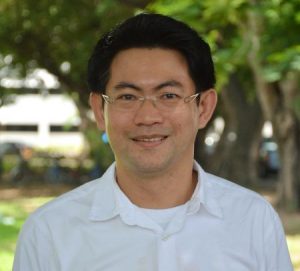 Dr. Attaphongse Taparugssanagorn of AIT's School of Engineering and Technology (SET) has been promoted to the rank of Associate Professor. Prior to his elevation, he was serving as Assistant Professor at AIT.
Dr. Attaphongse has joined AIT in August 2015 as Assistant Professor, and he is affiliated with the telecommunications program in the Department of Information and Communication Technologies at SET. Prior to joining AIT, he was serving as Researcher in the Wireless Information Security and Eco-Electronics Research Unit (WISRU) of the National Electronics and Computer Technology Center (NECTEC), Thailand.
Dr. Attaphongse obtained his Bachelor's in Telecommunications Engineering from Chulalongkorn University, Bangkok, Thailand in 1997. He studied for his Master's in Science in Telecommunications Engineering from the Technische Universität Kaiserslautern, Kaiserslautern, Germany in 2001, and his Doctorate in Technology in Wireless Communications Engineering from the Centre for Wireless Communication, University of Oulu, Finland in 2007.
Dr. Attaphongse's research encompasses the areas of signal processing for wireless communication systems, e.g., massive MIMO systems, modulation designs, statistical signal processing, detection and estimation techniques, indoor localization, and spectrum sensing for cognitive radio.
Links