AIT's Artificial Intelligence Center is now a key part of the "Rama 4 Model" project, the latest effort to tackle traffic congestion in Bangkok. Scientists are applying Big Data and Artificial Intelligence (A.I.) to analyze and alleviate the traffic problem on a 12-kilometer section of Rama IV Road, one of the busiest routes in Bangkok, stretching across the capital's business districts from Hua Lamphong to Phra Khanong districts.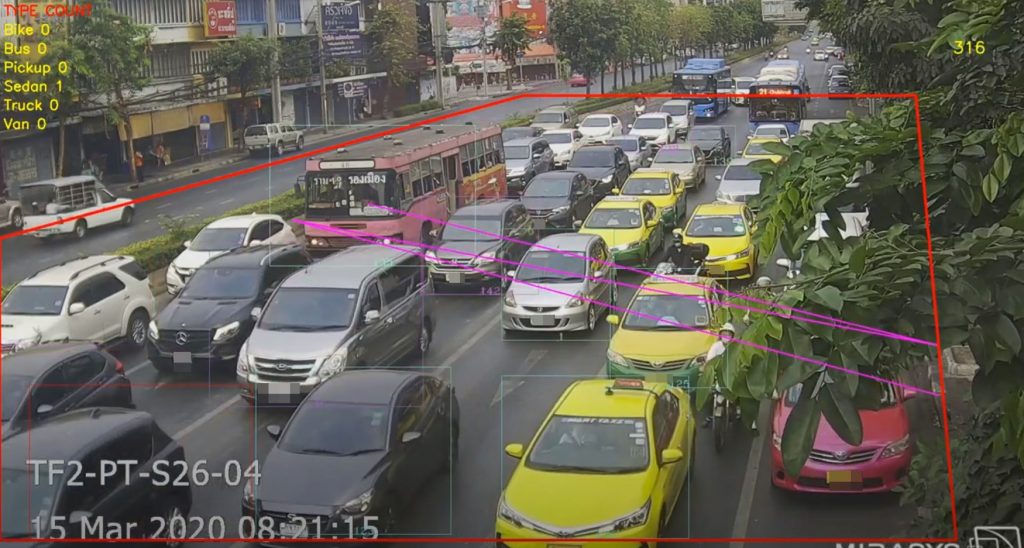 The 18-month project was launched in November 2019 and carries an overall budget of 50 million Thai baht. Led by Chulalongkorn University, the partnership also includes the Intelligent Traffic Information Center (iTIC) and the Toyota Mobility Foundation. According to Rama 4 Model officials, the project will use digital databases from various sources, such as GPS data from Grab cars, public transportation vehicles, and images from CCTV cameras at various points in the city – to analyse and predict traffic conditions using A.I. technology.
AIT Assoc. Prof. Mongkol Ekpanyapong, co-director of the AI Center, explained that A.I. collects and interprets real-time data such as the speed of cars, traffic lane congestion, the number of vehicles on the road, and congestion period footage from cameras located along the road. After that, all data will be uploaded to the cloud for storage. Chulalongkorn University will then consolidate the data collected by AIT researchers and others for final analysis. The big data from the project will prove very beneficial for the Bangkok Metropolitan Administration and its police departments in their ongoing effort to manage traffic more efficiently, officals said.
"Almost 90% of the CCTV cameras around Bangkok are used for security. Only 7 or 8 CCTV cameras are used for traffic control and monitoring in and around the Rama IV area. This lack of data has become a real challenge. If we really want to fix traffic problems, we need data from every road since traffic routes in Bangkok are connected. Therefore, this project will be a prototype that we can use as a guide to fix traffic problems in the future," Dr. Mongkol Ekpanyapong said.