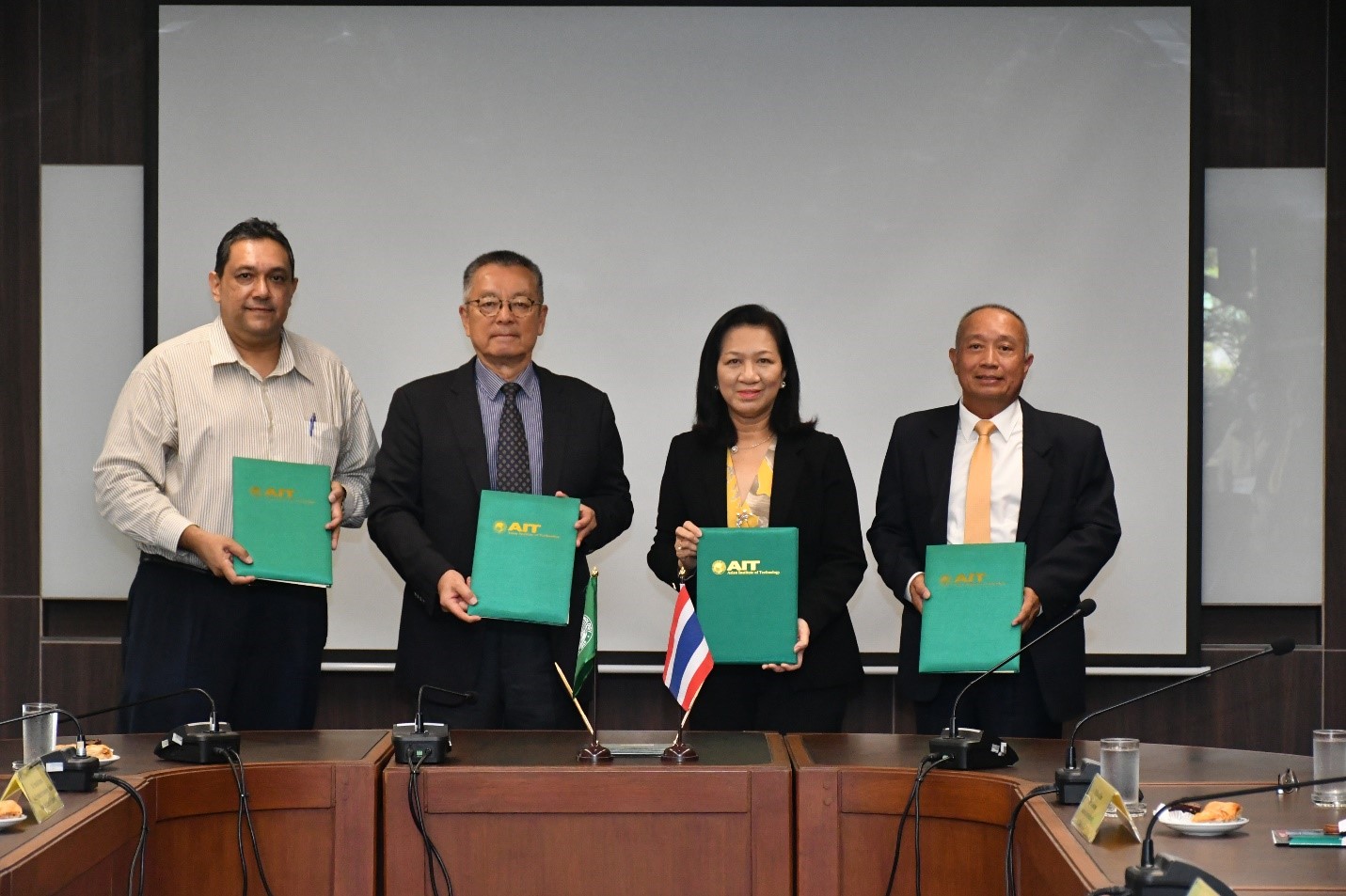 The Industrial Estate Authority of Thailand (I-EA-T) will support ten scholarships for their employees to pursue Master's degree program at the Asian Institute of Technology (AIT). A Memorandum of Agreement (MoA) was signed by Dr. Somchint Pilouk (EEM'17 & ETM'03), AIT Alumnus, and Governor of I-EA-T; and Dr. Eden Y Woon, President of AIT, on 22 July 2020 at AIT campus.
This MoA is valid for five years from the date of signing and will support a total of ten qualified I-EA-T employees who fulfill the AIT admission requirements to pursue their Master's degree program at any of the three schools: School of Engineering and Technology (SET), School of Environment, Resources and Development (SERD), and School of Management (SOM).
President Woon stressed the importance of AIT's close relationships with the Government sector, and with industries and private enterprises as such relationships serve as an important component for AIT's commitment to self-transformation and relevance. President Woon also discussed with I-EA-T the possibility of AIT serving as a resource for the I-EA-T network of industries located in the 61 industrial parks.
Dr. Somchint stated that this MoA will strengthen the capacity of the I-EA-T workforce. I-EA-T is looking forward to more collaborations with AIT in the future including student internships, company visits and executive education programs.
Also present at the signing ceremony were Mr. Vitoon Uthim, Deputy Governor; Mrs. Panudda Rungraungsri, Assistant to Governor; Ms. Subhamas Suddhiputra, Division Director of Human Resource Development; Ms. Darunee Suwanchatree, Director of Legal & Land Proprietary Division; Mr. Chane Katechrat, Legal Officer; Miss Nicha Krutklom, Secretary; and Ms. Pantip Tripunya, Human Resource Development.
Source: Office of Advancement and Alumni Affairs