Chitralada Chaiya
PhD (Candidate), School of Environment, Resources and Development (SERD), AIT
Assistant Professor, College of Politics and Governance
Mahasarakham University, Thailand
Set a vision and make it come true 
The decision to study for a doctorate is one of the most important decisions in life. After I had completed my job responsibilities at the organization where I had worked for 5 years, it was time to decide on my PhD. I submitted my applications and received positive feedback both in Thailand and abroad. The important aspects for me to select AIT were three-fold. The first is the "reputation" of the institution both in the country and around the world. This is confirmation of its academic and research strength. The second is "network". After graduation, continuous publication of academic work is necessary for academicians. So an institute possessing strong internal and international networks – and between teachers and graduates – can benefit communities and the nation. The third point is "experience" in producing specialists in relevant fields. These three criteria influenced me in choosing AIT.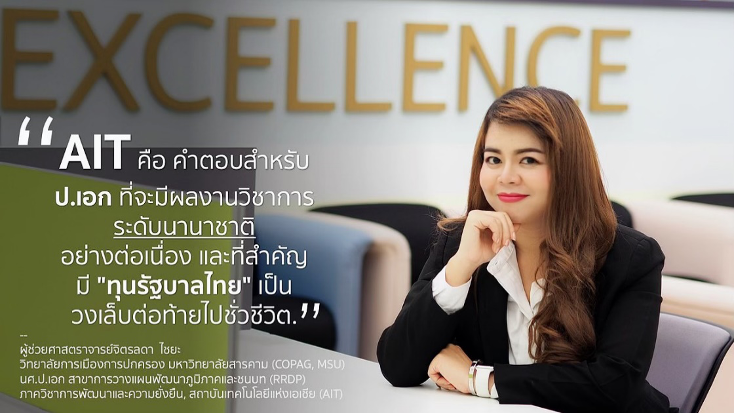 The long journey of my PhD
After I completed my coursework in my first year, I thought that I had accomplished the first two objectives. Of course, one of my remaining intentions was to attain "experience" and I focused on connecting to international networks. I started by choosing a dissertation topic that was a comparative study between Thailand and Singapore. This provided made me the opportunity to visit the Singapore Ministry of Education and allowed me to connect well with a lecturer in Australia.  Moving forward, a year later, I presented a part of this study at an academic forum in Malaysia arranged by AIT through its institutional network. Not only was it related to the dissertation, but I also gained opportunities to pursue international training, such as through the "Knowledge Co-Creation Program (Young Leaders); Comprehensive Regional Development Planning" in Japan organised by Government of Japan, Government of Thailand, and JICA; and "The Sustainable Urban & Rural Development Program" at Tongji University, China. Later, I earned a spot for an exchange program at Seoul National University in South Korea for spring 2020. Unfortunately, with the onset of the COVID-19 pandemic, this did not happen. It was one time in my life that I regretted missing such a fine opportunity.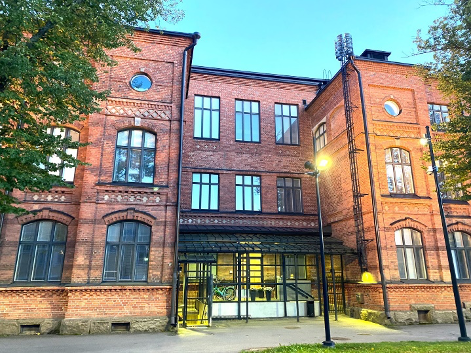 A new chapter of my story
While the world was disrupted as never before by COVID-19 (which I have called "COVIDization" in one of my papers), the door to my new journey opened. Although this international situation was not so different from other experiences in my life, I never let an opportunity for growth walk away, especially when it was the chance to study in Finland, an outstanding country known universally for having one of the best education systems in the world.
My new overseas travel to Finland was not the same as in any previous journey. At every single step of the process, I was not even sure if I would be allowed to enter the country. Finally, my efforts succeeded and I was accepted to study as an exchange student (postgraduate) at the School of Business and Management, LUT University in Lappeenranta, Finland.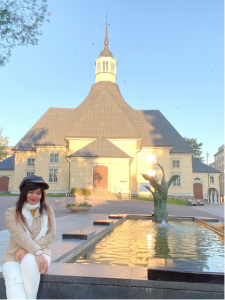 Every new learning experience is never so easy, but we will always have better coping skills by undergoing the process. This was not the first time I have travelled abroad alone, but it was less predictable in the current situation. When the flight landed at Helsinki Airport after many confirmations from both countries' immigration bureaus, I was relieved to arrive and have the chance to experience the country's globally respected universities and educational institutions.
Online learning through a variety of applications was not a barrier as I had become familiar with this method at AIT. During my 14-day quarantine in Finland, it turned out to be such a positive time because I was able to participate in five subjects in a week. With a wide variety of teaching materials and textbooks recommended to read by professors, I did not even have the time to feel lonely. On top of that, with the subjects that I selected to study, I was excited and wanted to understand more about the content.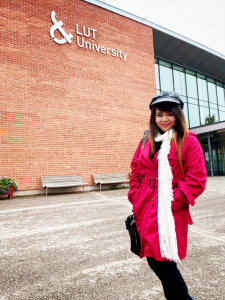 My arrival would not have been so smooth without the help of my LUT coordinators and friends, even before I got to Finland. One of the ways to support exchange students is to have a tutor who can answer all questions all the time. LUT created a social media group with nearly 10 friends from different countries. I was excited to make 10 more friends from over 20 countries while I was still spending my time at AIT! It was another good chance to bond with new friends, even if we had not actually met each other due to this situation. Still, as this relationship is easy to come by online, we may be able to be friends for the long term as well.
My journey continues – both this new time at LUT and the journey of learning. Overall, I think I've got what I was aiming for because I knew what I was looking for: I know that I am a student and at the same time I am still a teacher! I also know why I came here to LUT University in Finland, and I am fortunate that I am happy in who I am and with those I have met along the way.