Thailand's Provincial Electricity Authority (PEA) will support a total of twenty-four qualified employees to pursue their Master's and Doctoral degrees at the Asian Institute of Technology (AIT) over the next 4 years.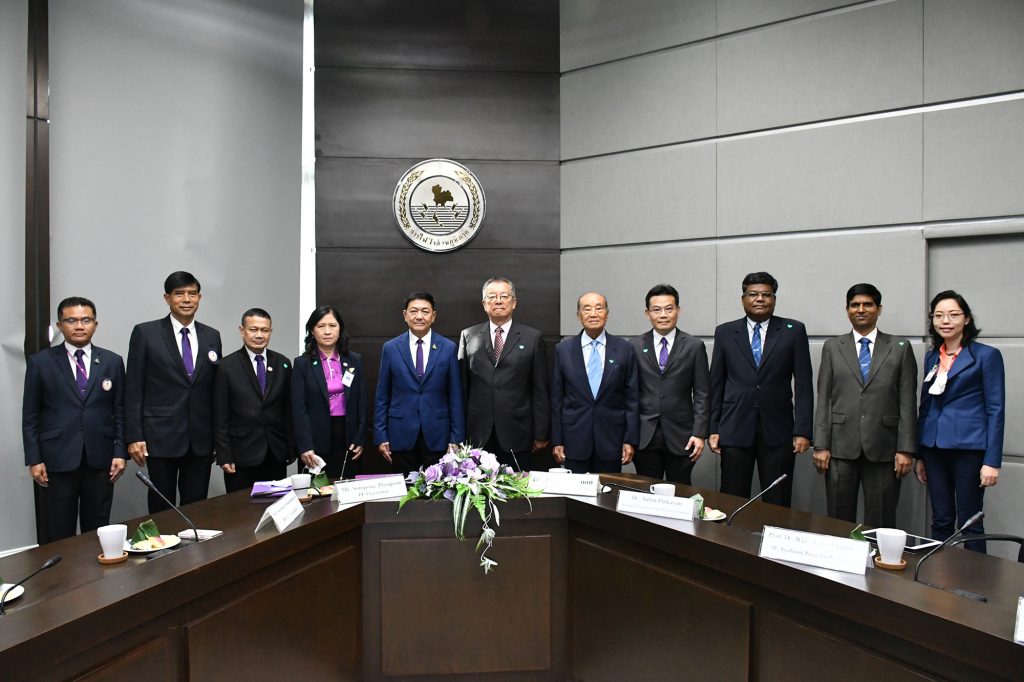 Under a Memorandum of Understanding (MOU) signed on September 9 by Mr. Sompong Preeprem, Governor of PEA, and Dr. Eden Woon, President of AIT, the total amount of scholarships granted by PEA is 23,703,144 Thai baht.
Identified PEA staff who fulfill AIT admission requirements will be able to study in the Sustainable Energy Transition program at the AIT School of Environment, Resources and Development, and Information Communication and Technologies, and Industrial Systems Engineering within the AIT School of Engineering and Technology.
Mr. Sompong revealed that PEA is now addressing new challenges associated with changes in technology and government policy that cause significant impact in the electricity industrial structure. PEA is committed to adapting to these changes by evolving into an electricity business aiming for excellence in the "Electrical Energy Business," meeting the expectations of its customers and contributing to society and the environment by using digital technology.
"PEA is on the path to becoming "PEA Digital Utility," Mr. Somong said.
In order to achieve these goals, PEA places great priority on the skills development of its personnel so that its employees are ready for the changes taking place now and in the future. "Academic cooperation with AIT will be an important channel and opportunity for PEA staff to increase their knowledge and expertise which, after graduation, they will apply to their line of work," he stressed.
"I would like to say I am confident that through our efforts and commitment, we will be able to achieve more and continue to develop an even stronger relationship and friendship between PEA and AIT. I would like to take this opportunity to assure you that we will do whatever is possible in order to provide a successful implementation of this MOU and add academic value for both PEA and AIT in the years ahead," the PEA governor concluded.
Also present at the signing ceremony were: Ms. Narawadee Sirisamathakarn, PEA Deputy Governor, Mr. Theeraphong Bureerug, PEA Deputy Governor (Electricity Authority Region 1), Mr. Panumart Limsuwan, PEA Deputy Governor (Corporate Services), Dr. Subin Pinkayan, Former Chairman of AIT Board of Trustees, Dr. Weerakorn Ongsakul Professor, Sustainable Energy Transition, Dr. Abdul Salam, Associate Professor, Head Department of Energy, Environment and Climate Change, Dr. Jai Govind Singh, Associate Professor, Sustainable Energy Transition and Ms. Chalita Lertwinyu, Director, Office of Thailand Affairs, AIT.