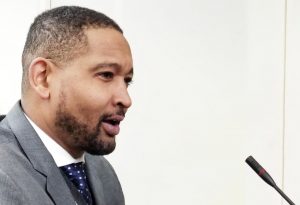 The Asian Institute of Technology is pleased to announce the appointment of Dr. Christopher Garnier as the new Executive Director of AIT Extension.
Dr. Garnier earned his Ed.D. in Global Education and M.A. in Teaching from the University of Southern California.  He also received a M.S. Equivalency in Aeronautical Engineering from the United States Navy, Pensacola, Florida.  He has a B.A. from the University of Hawaii.
Dr. Garnier was most recently the Dean of Ace International Business School in Kathmandu, Nepal. He is currently serving as an Independent Education Advocate and Consultant in the United States as well as an Ambassador of HundrED based in Helsinki, Finland.  Dr. Garnier is also an Adjunct Faculty of the AIT School of Management.
Prior to that, Dr. Garnier was a CEO for a leadership training company for young men and women in San Diego, CA.  Earlier in his career, he was a helicopter pilot/trainer/operations officer for the United States Marine Corps, serving in several countries in Asia and rising to the rank of Captain.
He has a track record of delivering innovative, transformative and results-focused initiatives to multiple educational entities, a student rights advocate and international lecturer with extensive and unparalleled leadership experience covering the United States, Middle East, Asia-Pacific and Europe. More details about Dr. Christopher Garnier are available at this link.
Dr. Garnier will assume the post on 1 January 2021 and will be working closely with the Vice President for Knowledge Transfer to lead the AIT Extension to a new level by leveraging on technology, and bringing in revenue for AIT with an expanded continuing education students base.