By Danielle Duan
AIT President Dr. Eden Woon participated virtually at the Forum on Higher Education Development in China and Thailand held in Kunming, China on 20-21 October. International educators and senior representatives from around 170 organizations and universities in China and Thailand participated in this forum through a combination of online and offline methods.
The two-day forum was sponsored by the Department of Education of Yunnan's provincial government and was supported by the China Education Association for International Exchange (CEAIE) of the Chinese Ministry of Education, as a sub-forum of the 3rd Kunming Forum on Education Cooperation in South and Southeast Asia.
On the second day of the event, President Dr. Eden Woon delivered a speech titled "Asian Universities in the Post-Covid-19 Era". He shared his vision on the positioning of Asian universities and his outlook for innovative measures to transform universities in the post-pandemic landscape.
The Alliance of China-Thailand Universities (ACTU) was inaugurated during the forum and was witnessed by participants of over 100 universities in the two countries. The Alliance was initiated during the 2019 China-ASEAN Education Cooperation Week held in Guizhou.
The first Board of Directors of the ACTU was decided through e-voting, with the President of Jiangsu University, China, and the President of Siam University, Dr. Pornchai Mongkhonwani elected as co-chairs of the alliance representing China and Thailand, respectively. AIT President Woon was elected as vice-chair along with another five university leaders. The first Board meeting convened right after the election.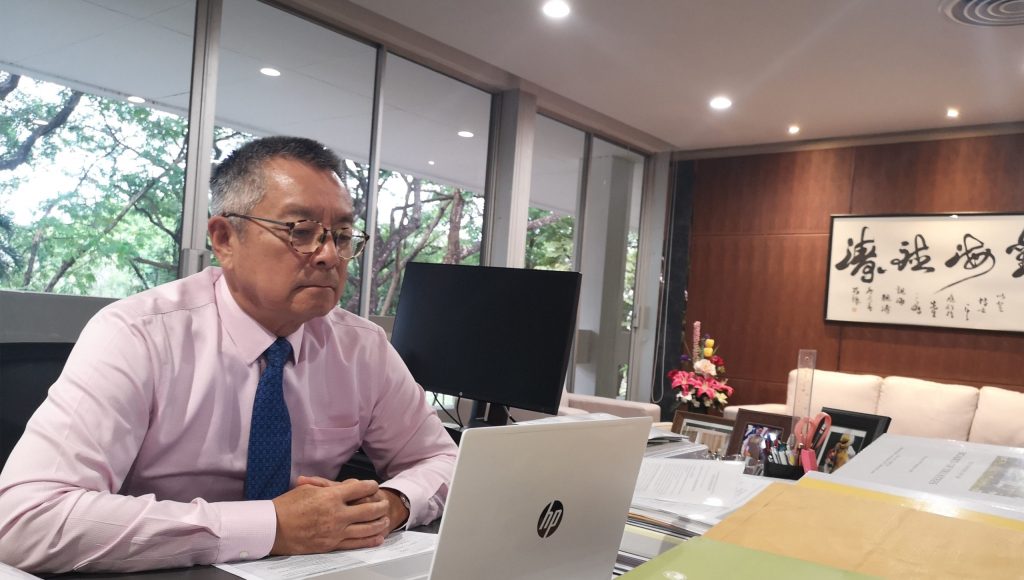 As a representative of the brand new governing body, President Woon expressed his willingness and determination to fulfill the duty by attending to the extensive demands of the ACTU members.
ACTU's mission is to promote higher education to serve regional development. It also commits to broadening and deepening the connections between China and Thailand and China and ASEAN. It will establish a management mechanism, cooperation and resource sharing mechanism, a scientific and practical incentive for competition and an open and efficient networking platform, officials said.
The alliance will be a platform for communication on projects such as curriculum cooperation, academic exchange, and mutual recognition of academic qualifications amongst the membership.