By Kanda Yaemboonruang
In her early 30s, May Sabe Phyu was working with the United Nations Development Programme (UNDP) as a Health Education Specialist. She had travelled along Myanmar's borders and visited many villages in remote rural areas.
She noticed that the majority of those people were living in poverty with no transportation or communication, and most importantly, they were living amidst extreme gender inequality and still practicing various forms of gender discrimination. The reality was hard for her to accept as she had always believed in equality for all regardless of one's gender, and little did she know at the time that this reality would tremendously influence her later life.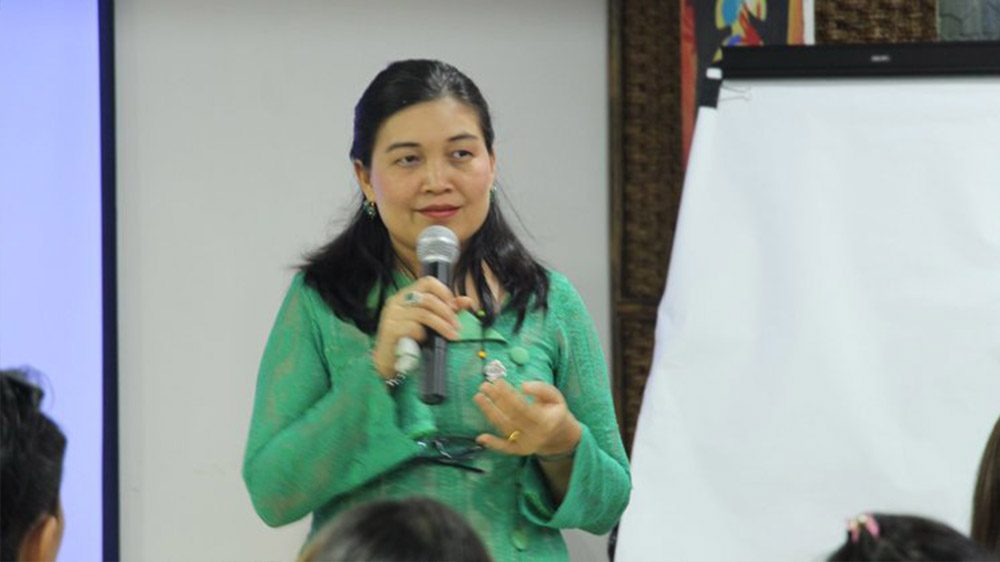 That was the beginning of Ms. May Sabe Phyu's quest to battle gender inequality. She is now the Director of Gender Equality Network (GEN), an active interagency network of more than 100 organizations and individuals working to improve gender equality in Myanmar.
Ms. May is an alumna (2011) of AIT's Gender and Development Studies (GDS) program in the AIT School of Environment, Resources and Development (SERD). Since her graduation, she has been at the forefront of the fight against gender inequality and determined to make the issue a part of the national agenda of her beloved country. What has been fueling her passion is her core belief, which is, "Never give up and make the impossible possible."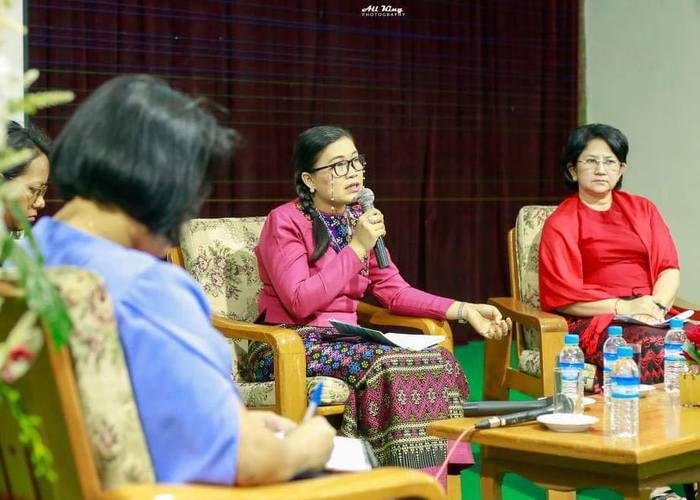 "In 2008, I started to learn more about gender. Meanwhile, the word gender was an uncommon word in my society and it seemed that people were not willing to accept it. On the other hand, I was willing to understand it better and aimed to promote gender equality in my country. At the same time, AIT had an orientation roadshow in Yangon, Myanmar. I attended the event and I found that AIT had the Gender and Development Studies (GDS) program. As I wanted to help improve the status of women in Myanmar society to realize their rights and be able to live with dignity, I decided to try to study in this program as a master's student with a full scholarship! In order to help others, I needed to empower myself. That was what I thought." Ms. May said, recalling her first encounter with AIT.
She continued: "The problem was I was always traveling to the remote areas that had no internet access due to my work nature. When I was able to access my email inbox and found the offer letter for admission, it was too late for me to accept the offer since the deadline had passed. I was sad, but I did not give up. I wrote email after email to introduce myself to everyone in the GDS program without knowing anyone, and I also contacted Professor Kyoko Kusakabe. Finally, with the kind support from Prof. Kusakabe, I received a full scholarship from the Government of Japan. My friends who graduated from AIT said that I was very lucky to have received the scholarship, but I totally disagreed. I got it because I consistently tried without giving up so easily."
"AIT has tremendously changed my life," she proudly said. AIT gave her a broader perspective on gender, equality and human rights. She opened up herself to the realm of politics by taking a class in Gender, Human Rights and Politics. Since then, she became more involved in politics, something she used to despise. Moreover, as she learnt "Personal is Political" from the class, she saw an opportunity to bring the issue of gender into politics.
"Before I came to AIT, I was shy. During the first semester, I was not confident at all. I never raised my hand or shared my opinions in class. I can say that I was the quietest student in the class. Fortunately, the educational system at AIT was quite amazing. The environment in the class encouraged me to speak. I started asking questions and shared my ideas during group discussions. My classmates also respected me as the second eldest in the class and also accepted my life experiences. They called me 'Mama May' until now," she reminisced about her precious memories.
Ms. May Sabe Phyu completed her AIT master's degree in 2011. She decided to go back to her country while most of her Myanmar friends chose to work at the Thai-Myanmar border. She aimed to raise the awareness of the gender issue in the community and also to strengthen equality in her country. She turned down a job offer from UNICEF because she knew that position was not her calling, and waited more than six months for the right job.
"I applied for the Women's Protection Technical Working Group (WP TWG), which was a small network of about 40 members that was not well-known in Myanmar yet. I became a Senior Coordinator. I knew that this would be the position that would allow me to make a difference, to do what I had wanted to do for my community and my country," she said.
Since then, the network has grown in multiple ways, including changing the name to the Gender Equality Network (GEN) and becoming one of the core actors for the women's rights movement in Myanmar. Ms. May Sabe Phyu is now the director of the network.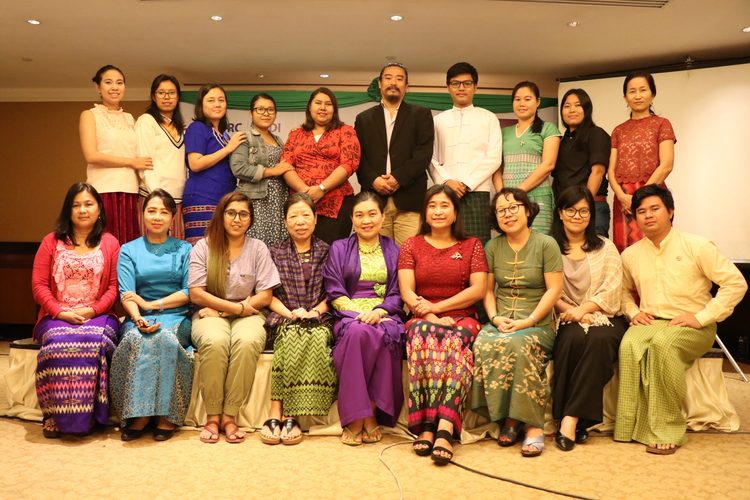 "GEN plays a key role in helping the government to draft the national-level strategic plans for the advancement of women (NSPAW) and the country's very first draft law on the protection and prevention of Violence Against Women (PoVAW). We conduct many evidence-based researches, together with the Ministry of Social Welfare, Relief and Resettlement (MSWRR), to provide policy recommendations on gender equality to the Myanmar Government to ensure for having gender sensitive laws and policies. We also provide many mass public awareness campaigns. GEN plays the key role in promoting women's rights and gender equality in Myanmar. We also established the Gender Resources Center in 2020 to help communities gain easy access to gender related resources both online and offline," Ms. May explained.
She elaborated that in the political arena, the number of women candidates in political parties is slowly increasing. Compared to the 2010 and 2015 elections, the percentage of elected women parliamentarians has significantly increased.
"Once the community understood more about women's human rights and gender equality, more and more women in Myanmar have started to show interest in politics. And the perspective on women's leadership and roles in politics has also changed."
Read more about May Sabe Phyu's international accolades:
Winner of the United Nations Development Programme's 2019 N-Peace Award
Awarded the International Women of Courage Award (2015) by the State Department of the United States of America
https://exchanges.state.gov/non-us/program/secretarys-international-women-courage-award-and-exchange-program/spotlight/international-woman-courage-may-sabe-phyu