By Shawn Kelly
AIT and BRAC in Bangladesh have entered into a 3-year partnership that will contribute to the UN's Sustainable Development Goals (SDGs) through fisheries and aquaculture sector development.
The project called Technical Support to BRAC Fisheries involves transferring knowledge and technology from AIT to Bangladesh. Its objective is to enhance the efficiency of existing operations, introduce new programs and products, and provide technical and logistical support for fisheries and human resource development.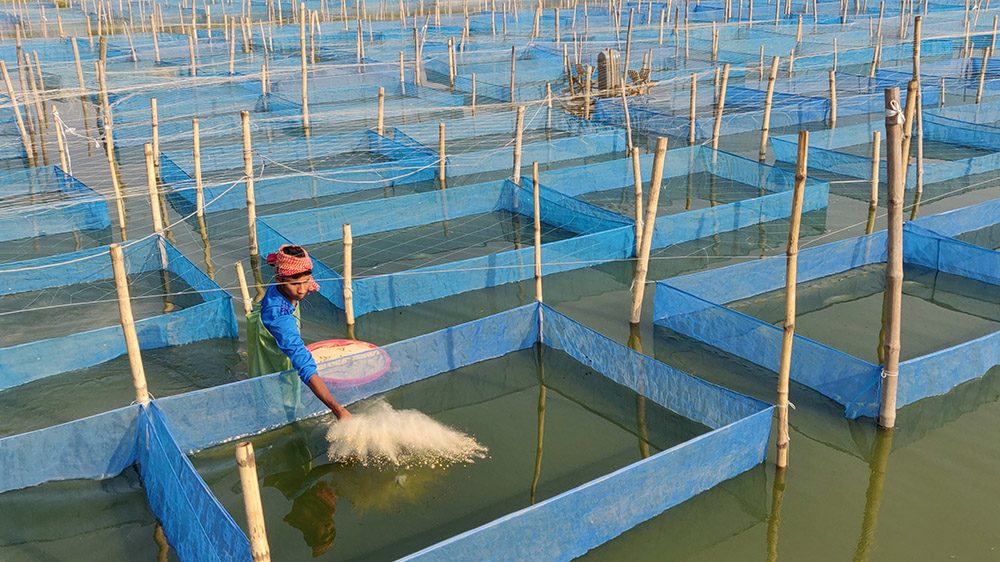 "This partnership is unique as it has long term objectives to the efficiency of existing operations of BRAC Fisheries and assisting in developing strategic plans, programs, products, and human resources through direct transfer of new knowledge and technologies," said project leader Research Assoc. Prof. Ram C. Bhujel of AIT's Aquaculture and Aquatic Resources Management program.
AIT's technical assistance will contribute to upgrade, modernize and expand BRAC fisheries' business, fine tune the AIT tilapia hatchery technology model and place an emphasis on women's participation across the country, he added. Six Sustainable Development Goals targeted in the initiative include SDGs 1, 2, 3, 5, 8, 14 covering No Poverty, Zero Hunger, Good Health and Well-Being, Gender Equality, Decent Work and Economic Growth, and Life Below Water.
Despite the Covid-19 pandemic, and the postponement of physical site visits, experts at AIT have been disseminating the latest knowledge of aquaculture development and necessary technological support through virtual training sessions and online workshops.
Dr. Bhujel is now developing strategic plans for partner BRAC on research and development of broodstock of tilapia, breeding and farming seabass and other aquaculture activities. Once international travel restrictions are eased, the project plans to conduct training at AIT and study tours in various parts of Thailand.
Founded by Sir Fazle Hasan Abed, BRAC is the largest NGO in the word with over 100,000 employees based in 11 countries. In 2020, it was ranked as the #1 NGO in the world measured by innovation, impact and governance. It has set a target of empowering at least 250 million people especially women by 2030. BRAC Fisheries is one of the 10 social enterprises through which it serves several communities in Bangladesh.
For more information, please visit the link http://www.brac.net/enterprises or contact: bhujel@ait.asia