Thai leading bank's technology arm Kasikorn Business-Technology Group (KBTG) announced its collaboration with AIT and eight other institutions, famous for research and innovation in technology, to cultivate 'deep collaboration' that will shape the future of banking industry in the region.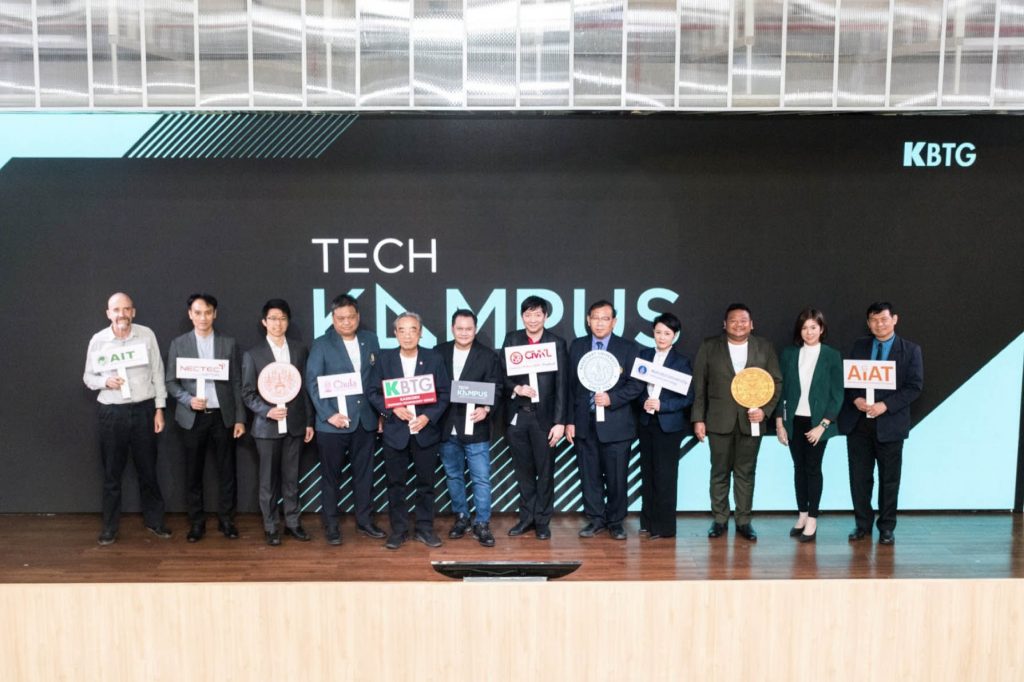 As the demand for tech talents is soaring while the supply is sorely falling short, KBTG has launched an initiative 'Tech Kampus' to form a strategic partnership between private, public and government sectors to synergize with strengths of one another. Not only does it provide counseling on what the industry needs to the educational institutions – as they build a curriculum that will meet the needs of the industry, KBTG also hopes to form a deep collaboration as it nudges the academics to turn their research into innovation that can be applied widely to greater social impact. This is in line with AIT's motto – 'Social Impact with Innovation.'
As one of the founding members, working on Computer Vision with KBTG, AIT Asst. Prof. Dr. Chaklam Silpasuwanchai of Computer Science and Information Management Department joined a panel discussion with representatives from other six educational institutions, two governmental organizations and executives at KBTG to outline the collaboration.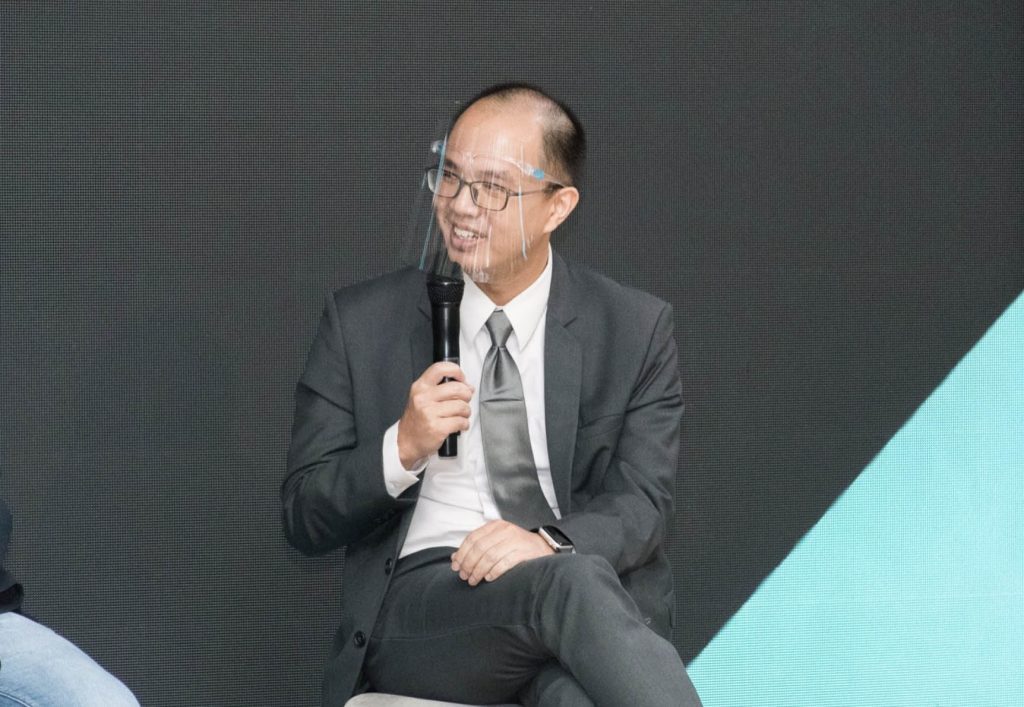 "KBTG is a good role model in the way that it does not only see itself as a banking company. Rather, it scrutinizes itself to see what resources it possesses, what it lacks and who it can partner with to fill the gap, in order to adapt quickly. Education sector should follow suit. We should not be confined in our own field of study, we have to work together across the disciplines," said Asst. Prof. Chaklam in support of KBTG's initiative.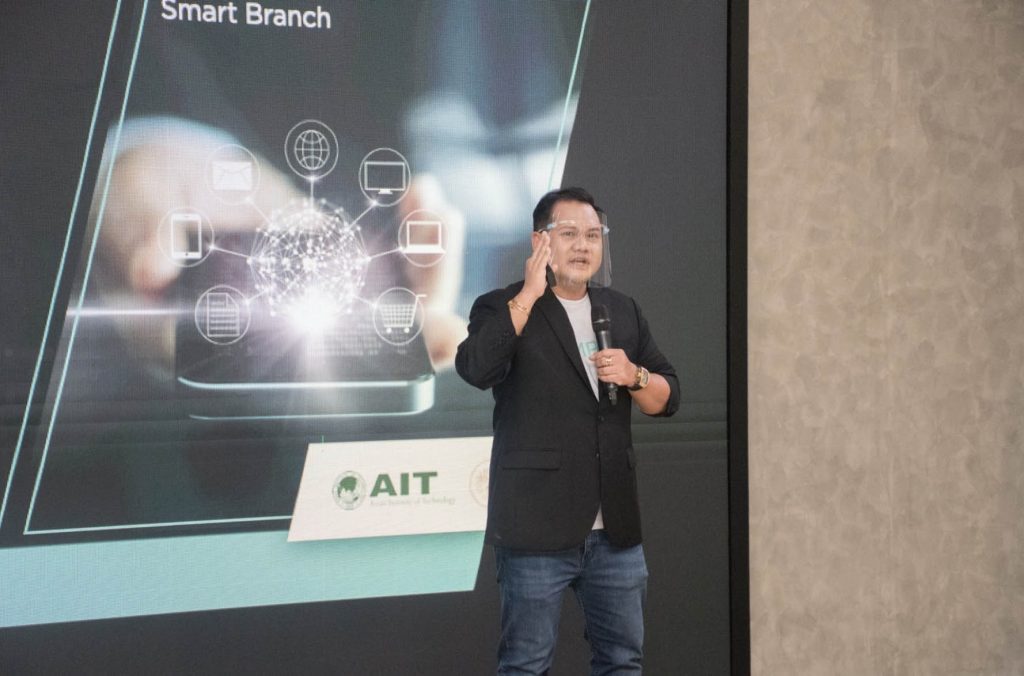 With its current revenue of 120k million baht (US$4 billion) and 15 million customers in the country, Kasikornbank (KBank) is expanding this year to Vietnam, in addition to its existing branches in Lao PDR and China, where KBTG Chairman, Mr. Ruangroj Poonpol, expects the number of the bank's customers to increase to 100 million in the near future. This should make enough sense for higher education institutions to want to collaborate, as he reasoned, "Your research will be brought to regional customers, there will be 100 million people who use your discovery. The region is where your research will create an impact. Think about how it will improve the lives of 100 million people."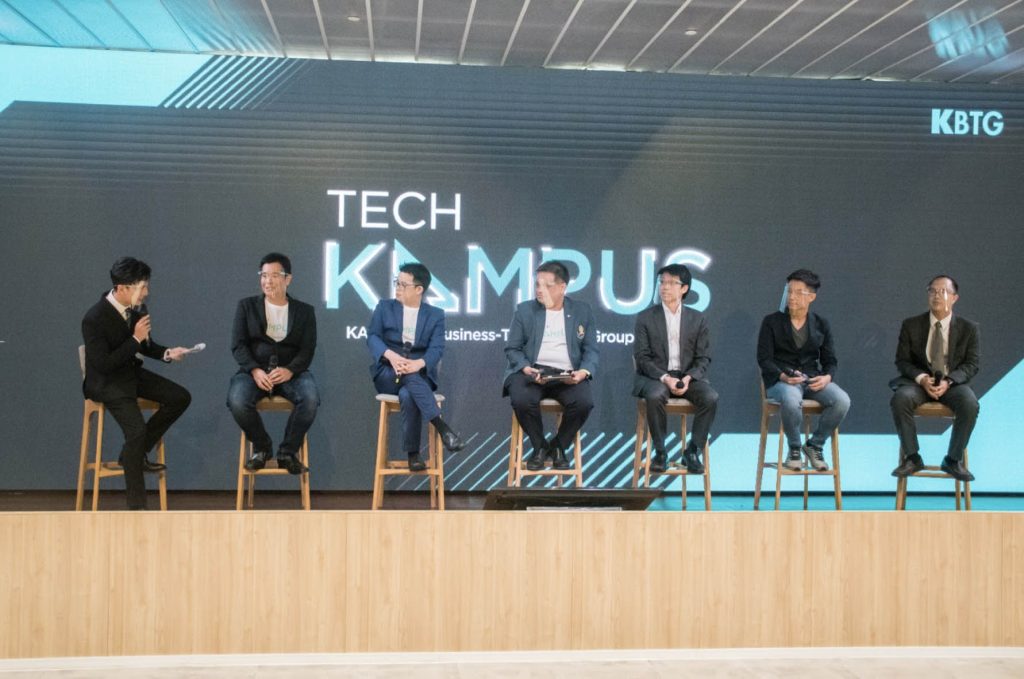 Joining the panel discussion on Technology Advancement and the press conference, AIT Asst. Prof. Chaklam Silpasuwanchai and AIT Executive Director of the AI Center Prof. Matthew Dailey shared with the panelists and technology reporters that AIT is working on 'Computer Vision' in collaboration with KBTG. This entails the development of e-KYC, Contactless Technology and Smart Branch to improve the time it takes to authenticate transactions and put covid-infection fear to rest.
Also at the launch, KBTG Chairman Mr. Ruangroj also revealed collaborations in two categories: Technology Advancement and People Growth already in place with its partners as follows:
Technology Advancement – Co-Research on Technology Topic, on Computer Vision for e-KYC; Contactless Technology; and Smart Branch with Asian Institute of Technology (AIT) and King Mongkut's Institute of Technology Ladkrabang (KMITL), and on Thai Natural Language Process with Chulanlongkorn University (CU) and National Electronics and Computer Technology Center (NECTEC).
People Growth – Development Academic program with Thammasat University (TU), Kasetsart University (KU), Carnegie Mellon-KMITL (CMKL), Mahidol University International College (MUIC), and Artificial Intelligence Association of Thailand (AiAT).
The opening remark delivered by Prof. Dr. Pairash Tahjchayapong, Honorary Chairman of KBTG, could perhaps best conclude the need for collaboration, "The internet has changed the banking industry. With a mobile phone, nowadays, a customer does all the work themselves. It is impossible for the bank to survive if it only stays in one country. We have to expand to other countries, and it will be hard to go it alone. We need to work together – KBTG and universities. We have to synergize."