By Mae Thiwari
A new 'Global Water and Climate Adaptation Center' will be established at the Asian Institute of Technology (AIT) to work on how climate change affects the hydrological cycle and consequently, water management. The Center will also look into adaptation solutions to lessen the adverse impacts of climate change on natural and human systems.
Selected from 53 initial applicants from around the world, the consortium comprises RWTH Aachen University, Asian Institute of Technology in Bangkok (AITB), Indian Institute of Technology Madras (IITM), Technische Universität Dresden (TU Dresden) and United Nations University – Institute for Integrated Management of Material Fluxes and of Resources (UNU-FLORES). The partners will work together under the DAAD-funded "Global Water and Climate Adaptation Centre: Aachen – Bangkok – Chennai – Dresden (ABCD)" project (ABCD Project) to conduct research on water security and climate adaptation, to educate responsible future environmental leaders, and to enable the transfer of research results into practice and policy in South Asia and South East Asia.
Leading the ABCD project from AIT side is Prof. Mukand S. Babel of Water Engineering and Management, School of Engineering and Technology. Prof. Babel said "ABCD project will address contemporary global challenges of water security and climate change which are highly interlinked, and most relevant to the region and across the globe, to achieve a water-secure world".
AIT will provide its expertise in three key areas: 1) Research–collaborative research in interdisciplinary teams in three thematic clusters, 'Water Security, Water Resources Management, Safe Water Supply and Water Treatment', 'Ecosystem Resilience and Nature-Based Adaptation Measures', and 'Traditional Knowledge, Local Economies and Societal Acceptance'; (2) Education–development of a joint master's degree program on "Water Security and Global Change"; and (3) Outreach–knowledge transfer to water related agencies and governments in the region, said Prof. Babel.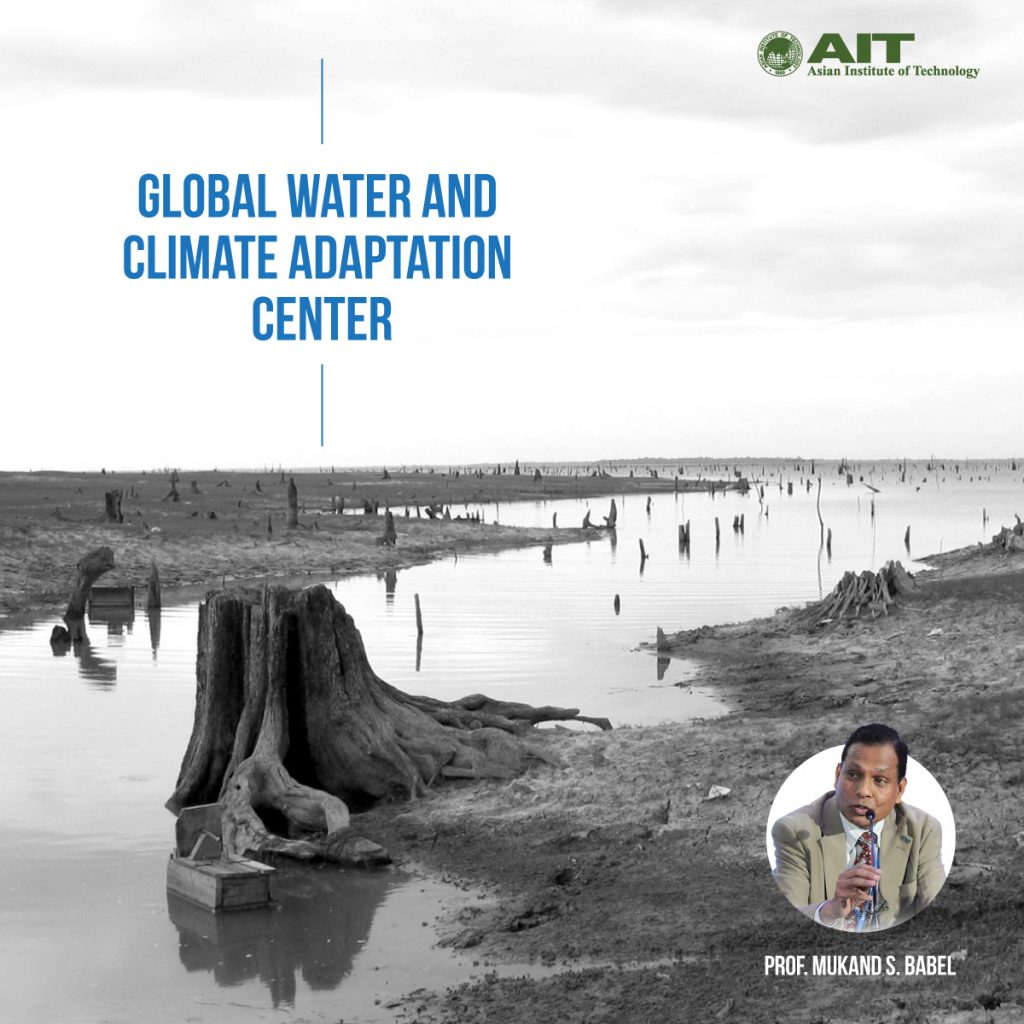 The ABCD Project will receive a funding of 2.8 million euros for first five years from May 2021–December 2025, with a possible extension to 2030. The project funded by the German Academic Exchange Service (DAAD) will be conducted under the aegis of Germany's Federal Foreign Office for the establishment of global centers for the interdisciplinary networking of science, politics, business, and civil society.