By Thiwari Werayasobprasong
AI Center researcher Amir Rajak has developed a contactless access system to provide both safety and security as a door gets unlocked.
It has been over a year since people around the world have to adjust to New Normal lifestyle since the virus that causes COVID-19 can survive on surfaces as it awaits its new host. People can be infected by the virus if they touch the surface of frequently touched areas, such as door handle, light switch, faucet, tabletop, etc. Health advice, which has been adopted and become common practices, includes one that tells people to frequently wash their hands or to avoid touching shared surfaces.
With 'machine vision' and 'machine learning' technologies, an AIT researcher from Artificial Intelligence Center (AI Center) Amir Rajak has developed a real-time facial recognition system for access control where a door can be unlocked by a face – just looking, no touching.
"The system is intended for organizations where people still swipe cards or use fingerprints, or any such biometric where touching a surface is required, thereby helping reduce surface contact. In addition, it can maintain automated logs of entry and exit thereby creating monthly timesheets effortlessly," said Rajak.
Facial recognition has been around for some time, but Rajak' system is novel in ways that its algorithm uses a 'face frontalness measure' to filter out non-frontal faces that may result in false recognition. This is important for reducing false positive cases, as the chance of incorrect recognition is higher when the faces are not frontal. To further reduce false positives, the system uses aggregation of prediction results across multiple frames to form a single decision. The system is capable of running in low light with high accuracy.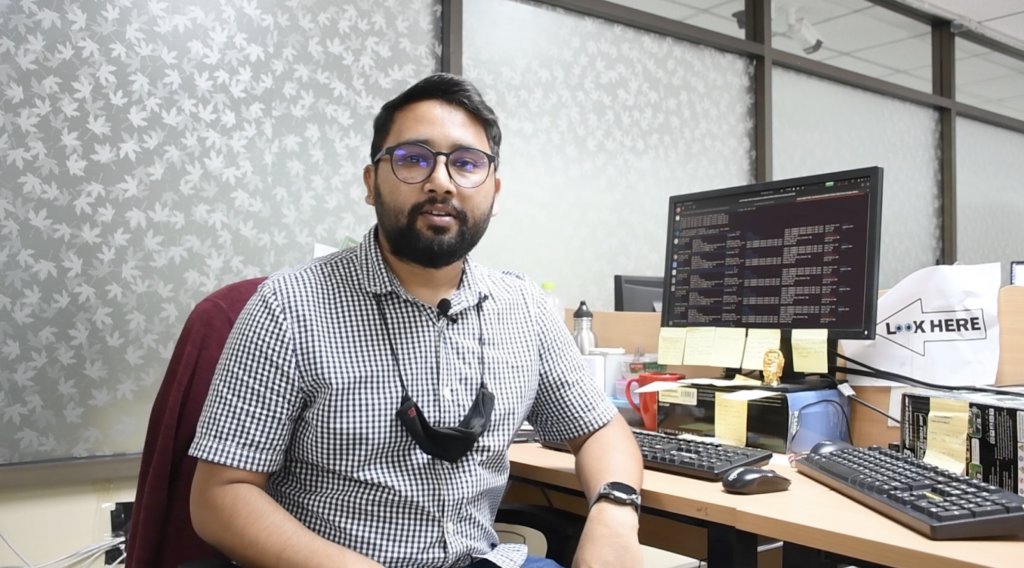 Currently, Rajak and his team are working on adding 'liveness detection' features into the system to help determine whether the face it's seeing is an actual live person's face or an image or a video from a phone screen, for example. Such a feature is crucial for a facial recognition access control system.
"False positive recognition poses a major challenge for facial recognition and any biometric systems for access control, in other words, the system may predict an unauthorized person as a legitimate one and provide an access. So, we have been working to reduce cases of false positives in the system," the AI researcher added.
The interest and demand around touchless access is said to have surged due to COVID-19. With its potential to prevent the spread of the virus, the contactless market is projected to grow 17.4% in a decade to come, reaching over 70 billion US Dollars in value – according to Future Market Insights research firm.
AIT School of Engineering and Technology's Computer Science program is offering a course on Machine Vision for Robotics and Human-Computer Interfaces (HCI) which covers image processing, geometry and statistical inference tools necessary for extracting useful information about the world from two-dimensional images.
AIT AI Center was founded in 2018 to develop high quality applications of Artificial Intelligence technology employing deep learning and machine learning algorithms to create robustness for automation. It focuses on machine vision, image processing and pattern recognition algorithms infused with various sensor types (camera, radar, laser, etc.) along with web applications to support the analytics.