The Asian Institute of Technology is pleased to announce the appointment of Mr. Emilio R. Paz, Jr. as the new Director of Language Center.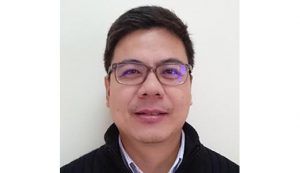 Mr. Paz earned his master's degree in Language and Literacy Education and Diploma in Language and Literacy Education from the University of the Philippines. He holds a degree in Bachelor of Arts in Philosophy and Human Resources Development from San Beda College, Philippines. He also obtained  Certificates in TESOL and TEFL.
Mr. Paz is a qualified educator, teacher and has a substantial international work experience.  Before joining AIT, Mr. Paz was the Head of English Department at ULink College of Guangzhou, Guangzhou, China. He was also a College Instructor & Planning and Scheduling Supervisor for ten years at the English Language & Preparatory Year Institute in Saudi Arabia. On top of these, he has been to many other Schools and Colleges as a Teacher. His CV is available in this link.
Mr. Paz is now on board and will report directly to the Vice President for Academic Affairs. I am confident that Mr. Paz can strengthen our Language Center by bringing in bright ideas from his experiences and will be able to serve the AIT Community particularly our students, working with our faculty.
Dr. Eden Woon
President