We are pleased to invite you to the Circular Economy Webinar Episode II: How to Deal with Non-Recycled Plastics? organized by the Embassy of Finland in Bangkok, Asian Institute of Technology (AIT), and Ministry of Industry (MoI), Thailand.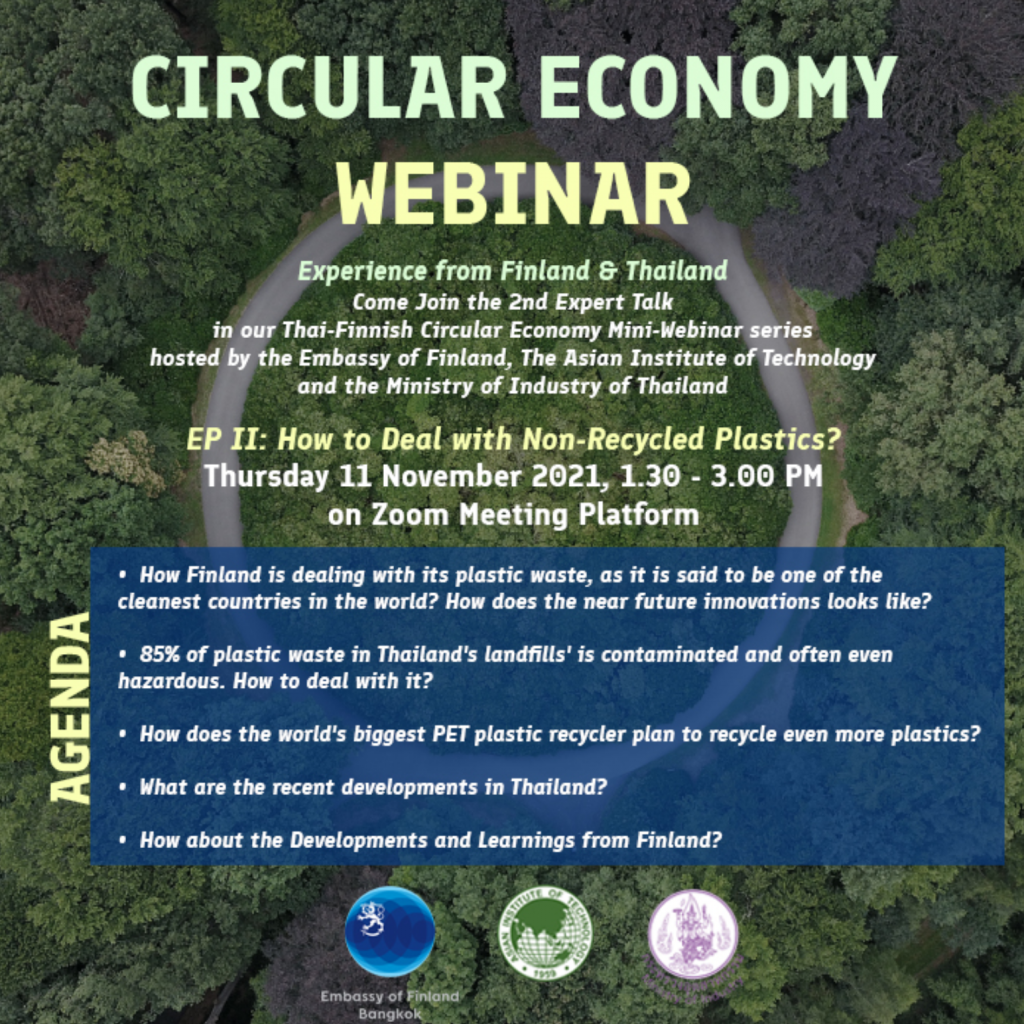 Countries have come up with new policies on how to encourage recycling and use more of recyclable materials, how to replace single-use plastics, giving incentives for the development of bioplastics, and how to dispose of the remaining waste in a safe way
This webinar with the leading experts from Thailand and Finland aims to capture the robustness of these developments sharing the experiences and lessons learned.
We hope that you will be able to join us and contribute to this event. Join us on Thursday, 11 November 2021 at 13:30 hrs. (Bangkok time)
Kindly find the program agenda and information of the webinar - Click here.
Office of Advancement and Alumni Affairs (OAAA)
Email: oaaa@ait.ac.th
Register Below