By Mae Thiwari
December 21, 2021 – The Asian Institute of Technology (AIT) held the 136th Graduation Ceremony virtually, for the graduates to safely celebrate with friends and families amidst another wave of COVID-19 attack. As the distinguished speakers urged the new generation of leaders to make possible the future without waste, to dream high and achieve higher, and to give back when possible, the graduates were also congratulated for having sailed through a Perfect Storm.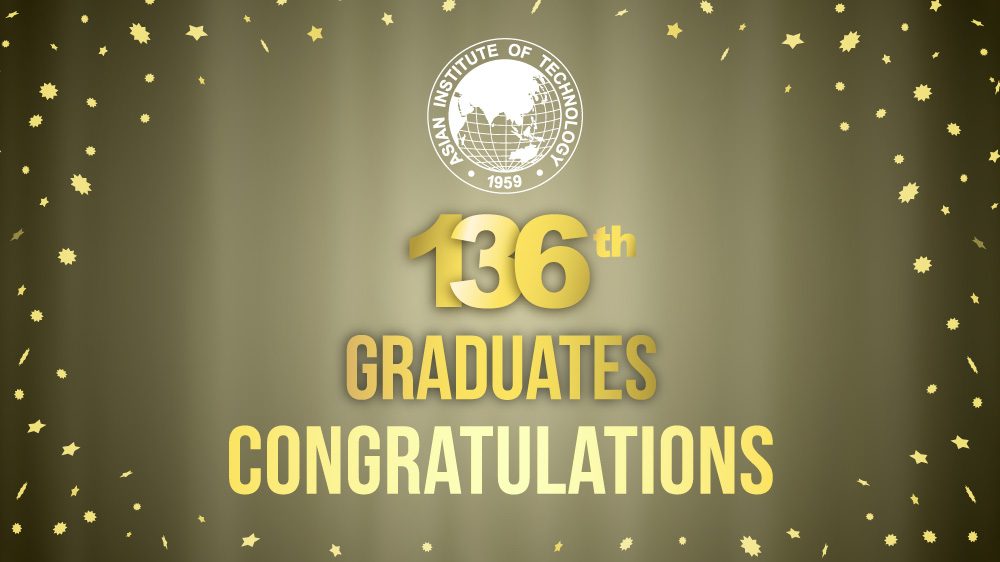 At 9.30AM on Tuesday December 21, 2021, the 136th Graduation Ceremony was live streamed across the world wide web – featuring 28 doctoral, 174 master's and four diploma graduands being conferred with degrees. Despite the ceremony being held online, excitement and joy were visible through comments on the live stream platform.
AIT President Dr. Eden Woon noted in his speech how the graduates of this batch are walking into a Perfect Storm, consisting of four storms coming together: the anti-globalization storm; the COVID storm; the geopolitical tension storm; and the climate change storm. Through AIT's teaching and learning of sustainability, through its truly diverse and international environment, the 136th batch of graduates have earned not only academic degrees, but also valuable lessons to help them sail through the Perfect Storm. For this, President Woon reminded the graduates that, "you must pat yourself on the back for persevering through a tough education during a very tough time."
As the environmental problems contribute to the fourth storm that was highlighted by President Woon, the Graduation Distinguished Speaker most suited for this graduation ceremony is the owner and Chief Operating Officer (CEO) of a company that exemplifies resource efficient business through the provision of recycling and environmental services -- Alba Group. Dr. Axel Schweitzer, a German born and Hong Kong based CEO shared his personal and company story from his electric waste recycling company, with towers of used washing machines behind him. He said that he would be happy if the graduates would remember two things from his speech, "first, the future without waste is possible. The other one, if you can think it, let's do it."
Following an inspirational speech by Dr. Schweitzer, one by one, photos of all the 206 graduands were displayed prominently on the screen as they were conferred a degree. The graduands then became graduates, joining a vast network of AIT alumni around the world. Once an AIT master's student in Computer Science and Information Management, Prof. Chen Lei, a Chair Professor in the Department of Computer Science and Engineering at Hong Kong University of Science and Technology (HKUST) and the Director of their Big Data Institute, took the virtual stage as an Honored Alumni Speaker. Sharing his wisdom as one alumnus to another, he concluded the four key takeaways from his speech, "Dream high, achieve higher; be patient; be brave to take risks; and enjoy your life."
As the tradition goes, a graduation ceremony, even a virtual one, cannot complete without a Doctoral Speaker. Speaking on behalf of doctoral graduates, Dr. Qu Lianen, a newly computer Science graduate, encouraged his fellow graduates to celebrate great memories made at AIT, with friends from different nations – everyone is now part of the global family. He ended his speech, reminding his friends that, "We're all leaving AIT soon. We're going to be in different parts of the world, let's keep part of our heart with AIT, and give back when we have a chance."
The virtual ceremony ended with drone footage of the Deans, President, and Vice Presidents smiling and waving good-bye. To the graduates, the end of the ceremony is marking their beginning of a new chapter – to be continued.
Here's a look into how the graduates of batch 136th will remember AIT:
Pisit Tuntipisitkul, PhD in Natural Resources Management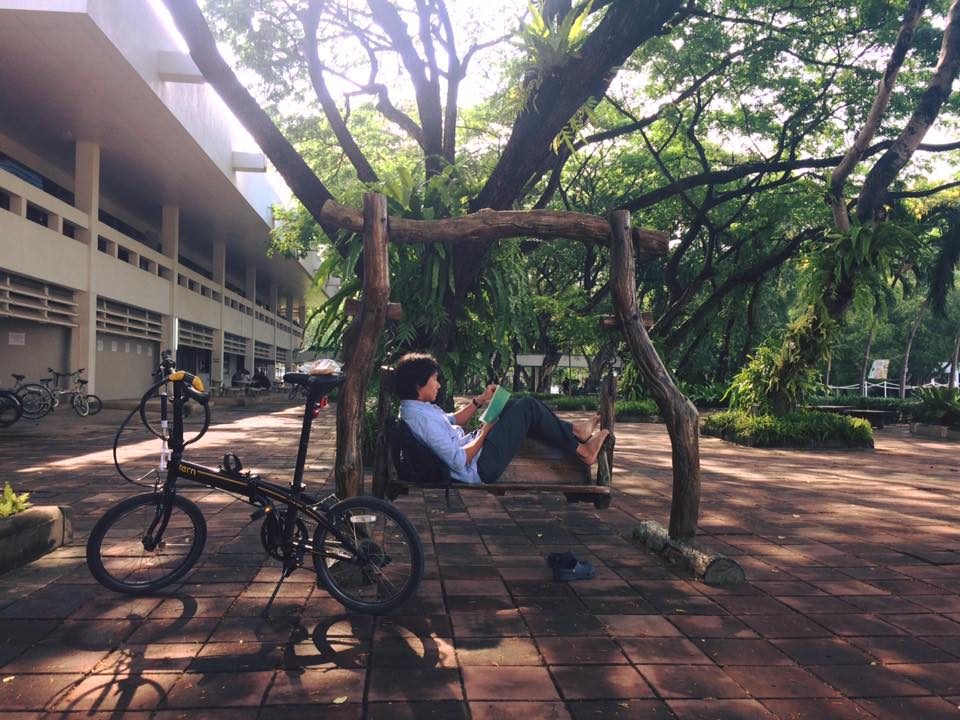 For me, reading my favourite book and having a cup of coffee while sitting under a tree is my favourite time at AIT.  Every day while reading a book, my friends passing by would greet me and stop for a chat, sharing stories of various topics from study, personal life, politics, health, to spiritual beliefs, etc. Many of my friends would often ask me, "why do you look so chill?", to which I would reply that I want to cherish and enjoy every moment at AIT as a student. I believe that the best time in life is when you're studying. My greatest accomplishment is that I was able to carry on with my full-time work while completing my PhD study.
Gayathri Govindarajan, Master's in Marine Plastic Abatement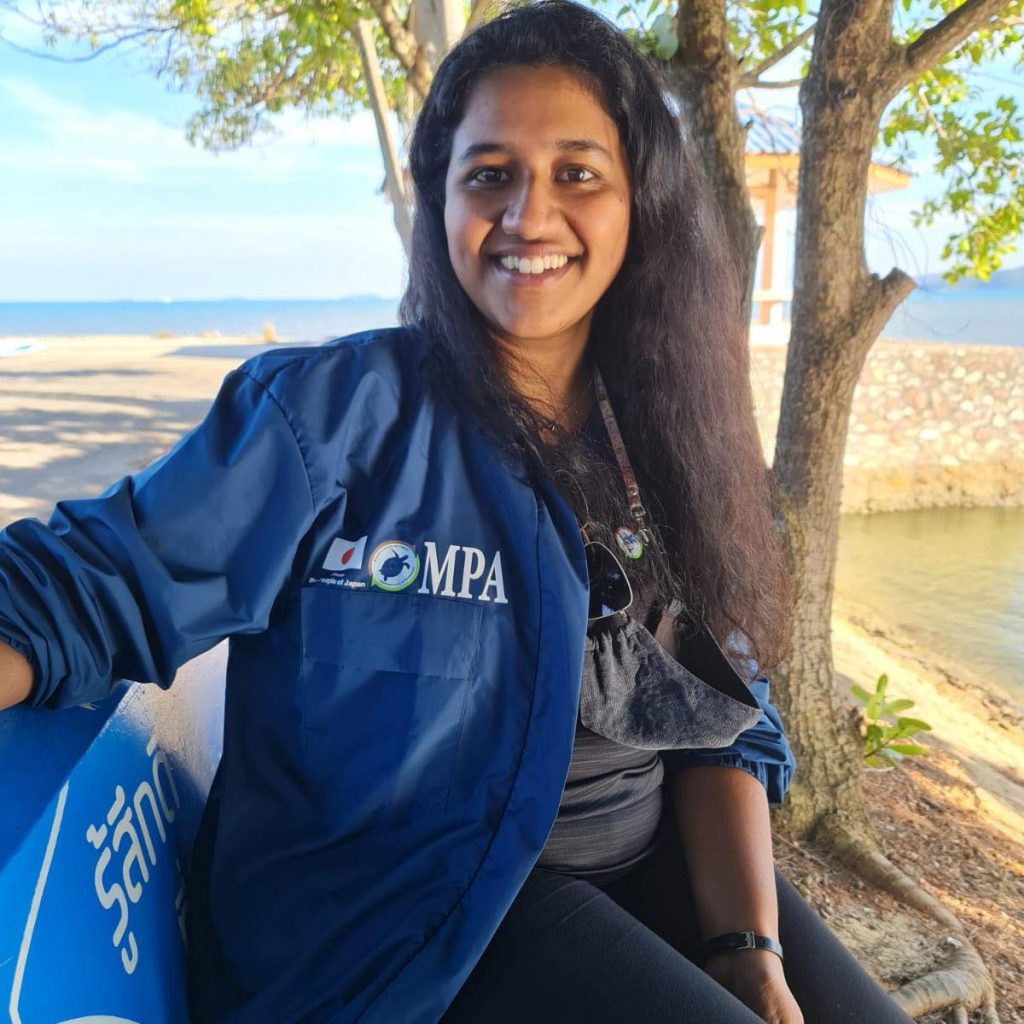 I will forever cherish the opportunity to pursue the Marine Plastics Abatement (MPA) Program at AIT with the support of the Government of Japan. It gave me the opportunity to learn from top professors in the field. AIT has a beautiful, green campus and was a safe haven during the pandemic, with the administration ensuring that safety was the top priority while striving to provide the best university experience for students during this challenging time. I am really proud of myself for getting through this tough time with an excellent degree from this institution and was really grateful for the opportunity to conduct my research study with Professor C. Vishwanathan whose commitment to teaching exemplifies the dedication of teachers at AIT.
Dibesh Khadka, PhD in Water Engineering and Management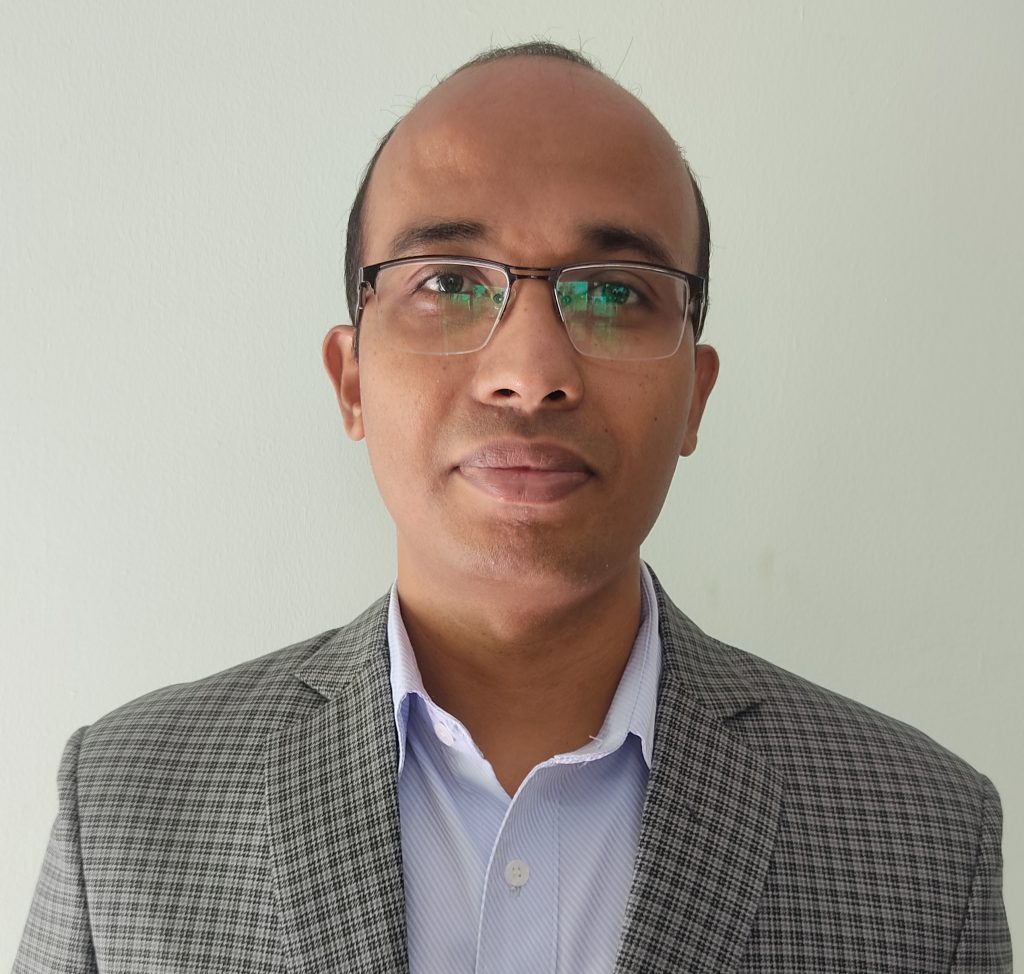 It would not be easy to narrow it down to a single moment, but there were a few memorable experiences at AIT. I got the opportunity to travel to the UK in 2019 to present my research work at the Imperial College London, to broader international scholars and experts was one of the unforgettable memories. I think that completing the degree according to the original schedule, without delay, despite the global pandemic, is also an achievement. Above all, during my three and half years of study at AIT, I could sharpen not only my research skill but also learn to communicate the findings to the broader audience effectively. I would consider this as one of the important achievements while pursuing the doctoral degree at AIT.
Karna Binay, Master's in Structural Engineering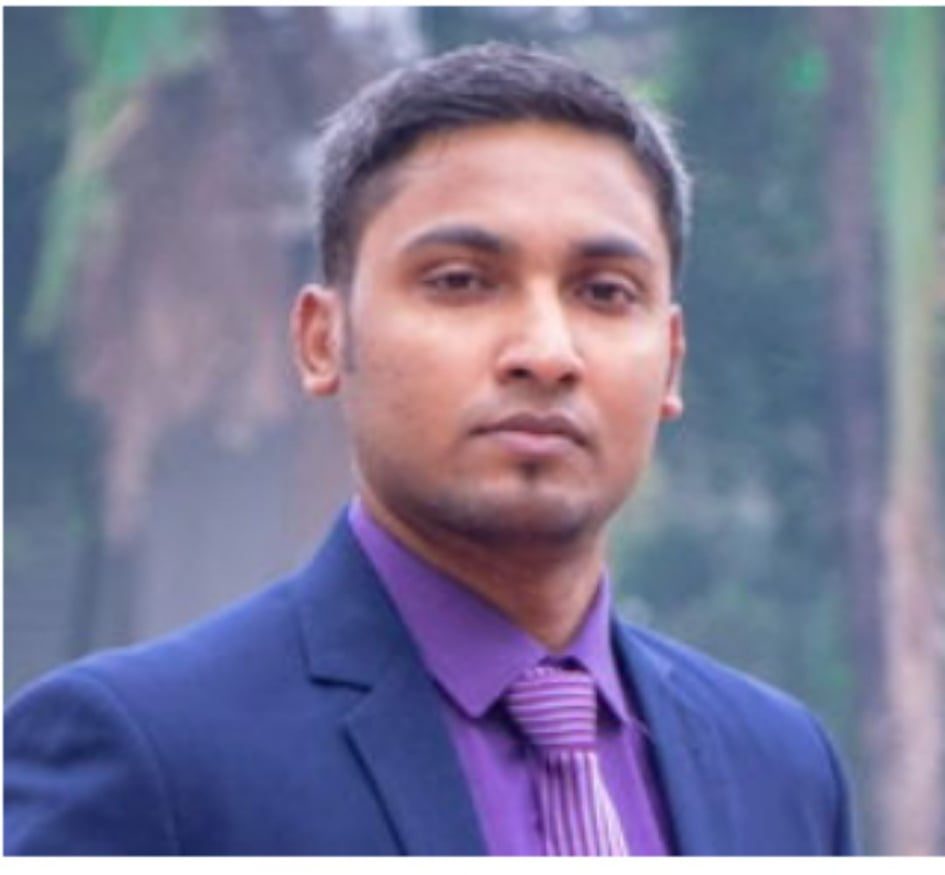 Studying during the pandemic was very smooth. AIT has taken strict measures to ensure that everyone is safe and sound. The COVID taskforce has done a fantastic job, in controlling the movement of the crowd. Online classes were conducted regularly, and classes were not delayed.
---
Watch the 136th Graduation Ceremony: https://youtu.be/1bAB2_cVEqU